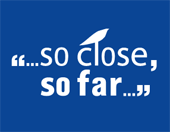 NON-PROFIT ORGANIZATION "SO CLOSE, SO FAR"
COMING SOON THE FIFTH EDITION OF THE EXHIBITION SO CLOSE SO FAR
сряда, 16 март 2016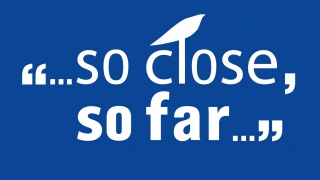 The fifth edition of the exhibition So Close So Far will take place in the National Palace of Culture from September 20 until October 2, 2016. This year the exhibition will be organized under the patronage of the President of Republic of Bulgaria Mr. Rosen Plevneliev and in partnership with Sofia Municipality, State Agency for Bulgarians Abroad and Sofia Development Association.
Main sponsor of the exhibition is Aurubis – Bulgaria.
The project is financed by Program Culture of Sofia Municipality for 2016.
More details about the artist in the 2016 edition of the exhibition will be available soon!