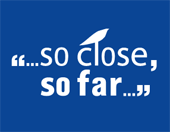 NON-PROFIT ORGANIZATION "SO CLOSE, SO FAR"
Sandra Stoycheva and Magdalena Nikolova with an Exhibition at UniCredit Studio
вторник, 29 май 2018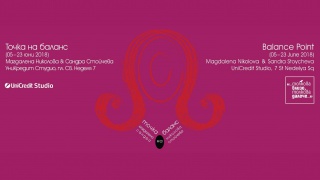 On June 5, 2018 at 18:30 at UniCredit Studio will be opened the exhibition "BALANCE POINT", in which two young Bulgarian artists, Magdalena Nikolova and Sandra Stoycheva, will show their works.
The exhibition is organized by the NGO "So Close, So Far" in partnership with UniCredit Bulbank and will present paintings, kinetic objects and video installations.
"BALANCE POINT" will immerse the visitors in an environment that aims to bring them away from their everyday life. By opposing different means of expressions and ideas, the works of Magdalena Nikolova and Sandra Stoycheva complement each other, creating a feeling of balance.

The quest for balance between material and spiritual, between personal and professional, desires and obligations. The exhibition looks at the search for balance as a personal inner process that builds the image of the contemporary woman.
The exposition will be open to visitors between June 6 and June 23, 2018.