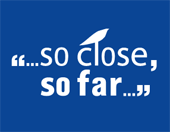 NON-PROFIT ORGANIZATION "SO CLOSE, SO FAR"
Exhibition "The Mystery of Vibrations" by Nikolay Delyanev
понеделник, 24 септември 2018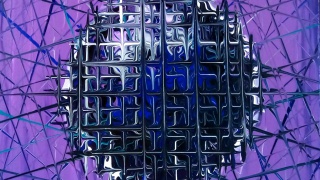 We have the pleasure of realizing in the House of Sofia the latest project of the contemporary Bulgarian artist NIKOLAY DELYANEV, who has been living in Rome, Italy for more than 20 years, and will present his concept "The Mystery of Vibrations" for the first time in Sofia. This project-exhibition is realized with the cooperation and support of Association "So Close, So Far" - a non-governmental organization that works consistently to support and popularize contemporary Bulgarian art and artists - abroad and in Bulgaria (www.soclosesofar.net)
Young and dynamic, provocative and influential, in his work, Nikolay Delianov, is dedicated and precise. He creates works that are characterized by three-dimensional and vibrant color and geometric vibrations. Nicolay played the role of a fateful encounter with the contemporary Venezuelan artist Wilmer Herrison, living in Paris, developing a new technique that combines unmistakable colorful touches and optical illusions. They met in Rome and began working in a team, creating two thematic scale paintings: "Orthodox and Catholic Encounters" and "Mirror Unity," and these works were donated to Pope Benedict XVI.
The vibrations and ripples in Nikolay Diliyanov's paintings are signature for him and give a message to the vast cosmos. Color, music and power flow from his work, the impact of his "crystalline" painting touches our consciousness loud and memorable. He has dozens of successful collective and solo appearances mainly in Italy, participation in the Biennale of Contemporary Art, prizes and awards.
He discovers his passion for the so-called visual art and makes kinetic experiments. Movement is an element of inspiration in his creative process, where each line causes sensory motions, as if they were different energies. The lines in his abstract works reveal a rhythmic synchronization that is pierced by subtle tension, ripples and vibrations.
At the opening of the exhibition on 15.10.2018, at 19:00. we will also enjoy the musical touch with gentle vibes from the talented pianist Nevena Karastoyanova.
The exposition can be seen in the House of Sofia from 15.10.2018. until 31.10.2018.